It has been nearly one year now that the GM1- and GM2-Gangliosidosis had been included in the compassionate use.
Two LOTS and two juvenile sandhoff are treated in Munich. We can also see the     first  improvements here (ataxia, speech, walking,etc).
In addition there is also a study with sandhoff mice by Prof. Frances Platt (Univ. Oxford) under the participation of Prof. Michael Strupp (LMU München). This study showed a delay of the symptoms under the therapy with Acetyl-DL-Leucin. A clearly reduced ataxia is also visible in the mouse model. Results, how the Acetyl-DL-Leucin exactly works in the cells, are expected for the middle of 2018.
Another official patient study is planned for 2018, in which also patients with tay-sachs and sandhoff will be included. The minimum age of the patients in that study will be 6.
This is the design of the study so far: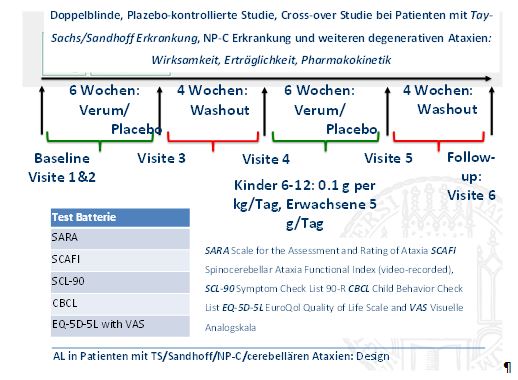 Patients, that are willing to try Tanganil before the study starts, can do this after the consultation with their neurologists. The neurologist should get in touch with the LMU Munich (Prof. Strupp, Dr. Bremova oder Marlene Moser).
Michael.Strupp@med.uni-muenchen.de
Tatiana.Bremova@med.uni-muenchen.de
Marlene.Moser@med.uni-muenchen.de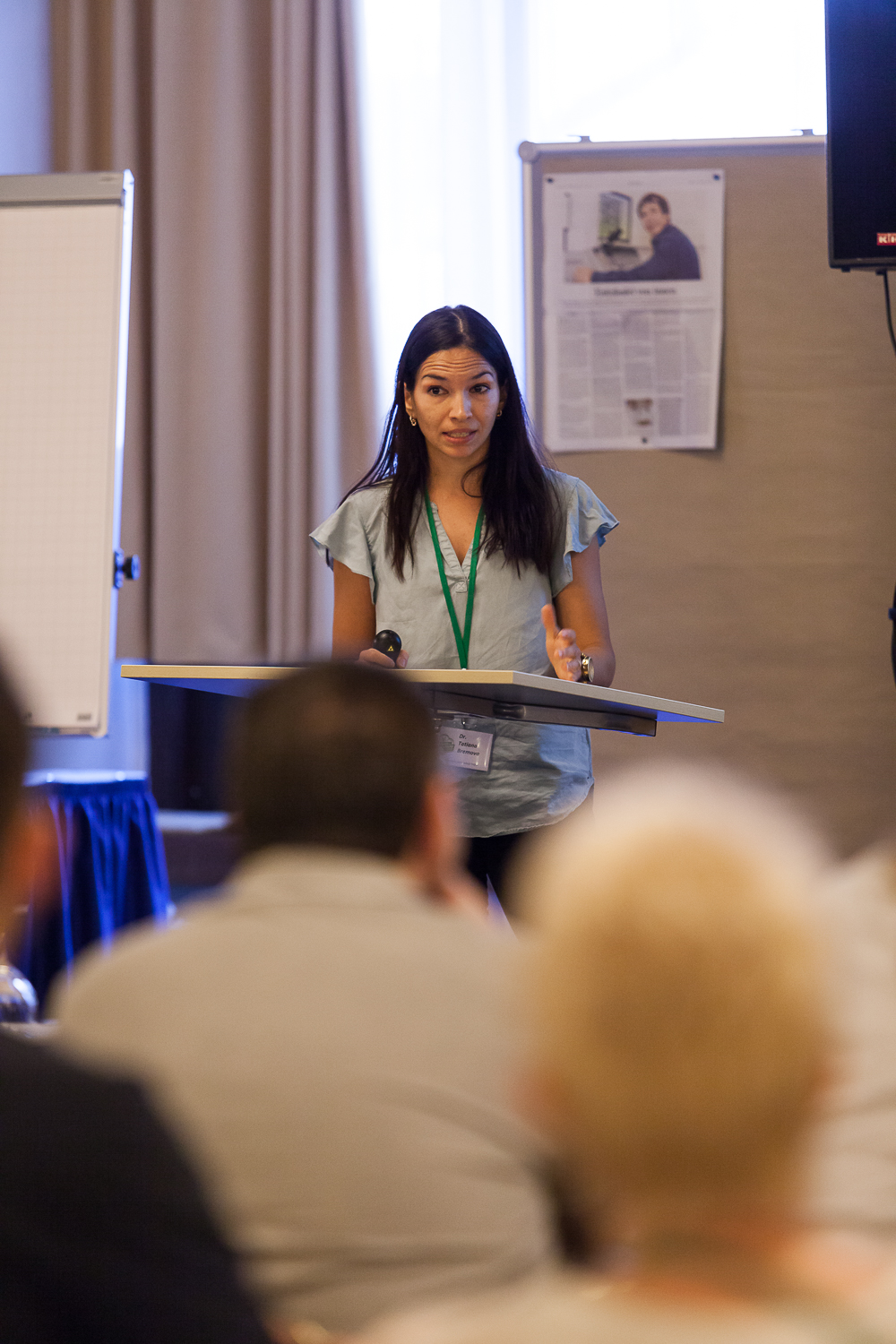 On demand Dr. Tatiana Bremova confirmed that Tanganil can also be tried for infantile cases. It might delay the appearance of some symptoms or could alleviate existing symptoms.
When someone is interested, they should also get in touch with the LMU Munich. It doesn´t matter if the patient is living in Germany or elsewhere, the only important thing is that a neurologist accomanies the tests. Hand in Hand gegen Tay-Sachs und Sandhoff in Deutschland e.V. constructively accompanied the tests with Acety-DL-Leucin right from the start and has a close exchange with the researchers. We are happy to share further information if needed.
Folker Quack and Birgit Hardt
Dr. Tatiana Bremova-Ertl  in Würzburg